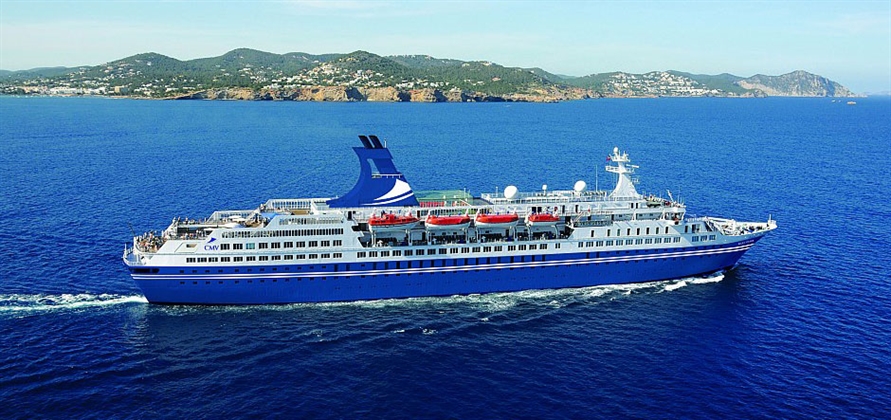 Jules Verne will be renamed at a gala event in Le Havre on 29 April (Image: Cruise & Maritime Voyages)
Cruise & Maritime Voyages (CMV) will redeploy cruise ship Astor to the French market in 2021, where she will be renamed Jules Verne and operate under new brand, Croisières Maritimes et Voyages.
Astor has been offering summer programmes in Australia and Germany since she was acquired by the cruise line in 2013. Following a 127-night farewell world cruise, the ship will be rechristened Jules Verne at a gala event in Le Havre on 29 April, with a second gala event to be held in Marseille on 16 May.
Jules Verne will be exclusively dedicated to the French speaking cruise market, and her redeployment in France will be accompanied by the opening of a new CMV sales office in Marseille. Her maiden season in 2021-2022 will include 18 European sailings and a Christmas and New Year cruise to the Canary Islands, before concluding with a 123-night 'Round the World' voyage from 8 January to 11 May 2022.
"We are delighted to be entering the French market with Jules Verne," said Chris Coates, commercial director of CMV. "We are confident that Jules Verne and our new French product will prove to be a big hit in France and other French-speaking markets and under the leadership and expertise of Clement Mousset, we have assembled a highly experienced management and sales team ready to launch the programme in the New Year."
Share this story